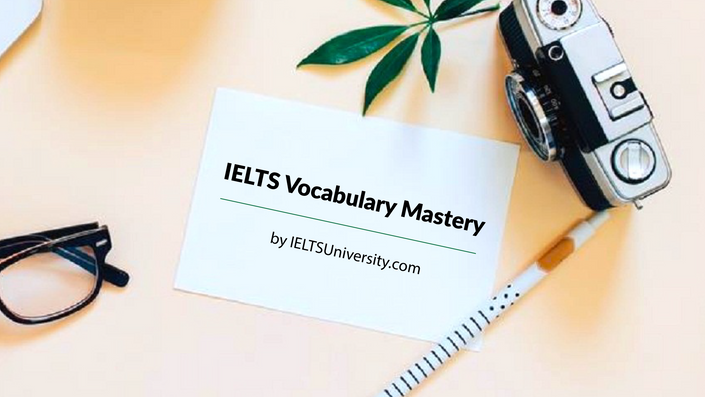 IELTS Vocabulary Mastery
Targeted Vocabulary Course for Scoring High on the IELTS Examination
Do You Make Caroline's Mistake?
Caroline reads widely and tries to memorise vocabulary words she learned. The problem is, memorising vocab words is extremely difficult. Furthermore, Caroline isn't 100% sure that she's using them correctly.
Does that sound familiar?
Here's what went wrong:

Your brain cannot remember new words because they are not strongly connected to things you already know
You end up not using any of these new words because you have so much difficulty trying to remember them
Studies show you need to be read a new word more than 7 times to be able to use it
The Simple Solution?
Human beings remember pictures, and meanings, better than words. Our brain has a special ability to make meaning out of pictures.
When meaning is created, it is much easier to understand (as well as remember) a new piece of information.
This is where mind maps will be so effective in this part of your learning process.
What are Mind Maps?
They are diagrams where IELTS vocabulary phrases are represented visually. In the middle of each mind map, there's a central topic (e.g. environment or government). Associated phrases related to that central topic are arranged around it.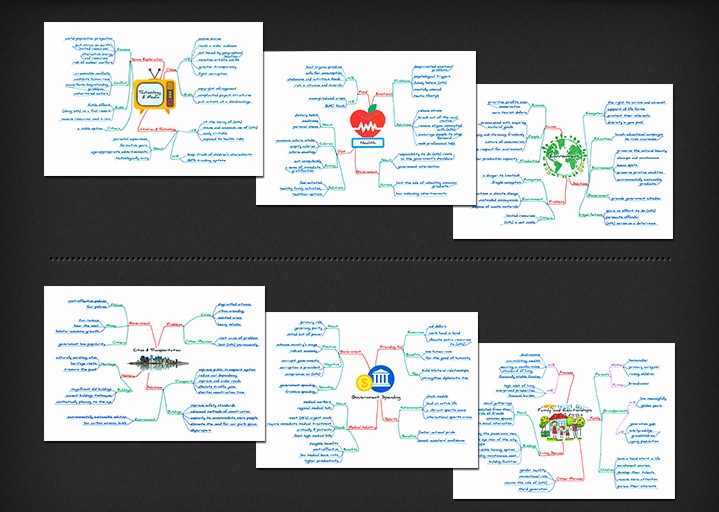 Advantages of Mind Maps
Mind maps are clear.

They help you to focus on the relationships between ideas so that you can see all the phrases in one single glance. This can effectively improve your memory and retention.

Mind maps are flexible.

If you have new or existing phrases you want to add to our mind maps, you can do that easier by writing down the phrases in a suitable location.

Mind maps are attractive.

Who likes a piece of black and white paper full of words? Our mind maps are colourful so that you want to use and remember them. You can also draw pictures and symbols to add meaning to your own mind maps.
Why Our Mind Maps?
Saves a Ton of Time.

As very experienced IELTs teachers, Esther (my wife) and I have spent many months creating these mind maps. Using our expertise, each phrase is carefully selected to ensure their quality, and is 100% applicable to the IELTS examination.

12 Well-Researched Topics.

These are the 12 common topics which keep showing up for the IELTS exam. You don't want to waste time studying a topic that isn't IELTS-related. With these 12 topics, you know each minute you invest into your preparation is well worth the time.

Targeted Vocabulary Phrases.

Our phrases are not plucked from thin air. They are 100% based on real IELTS essay questions from around the world. As the world is developing rapidly (and IELTS questions keep changing), we make sure that we only use up-to-date IELTS questions to develop these mind maps.

Attractive and Colourful.

We've use visually appealing graphics and colours to organise these phrases neatly for you. At the same time, there is still space for you to personalise them by adding your own doodles, if you wish to.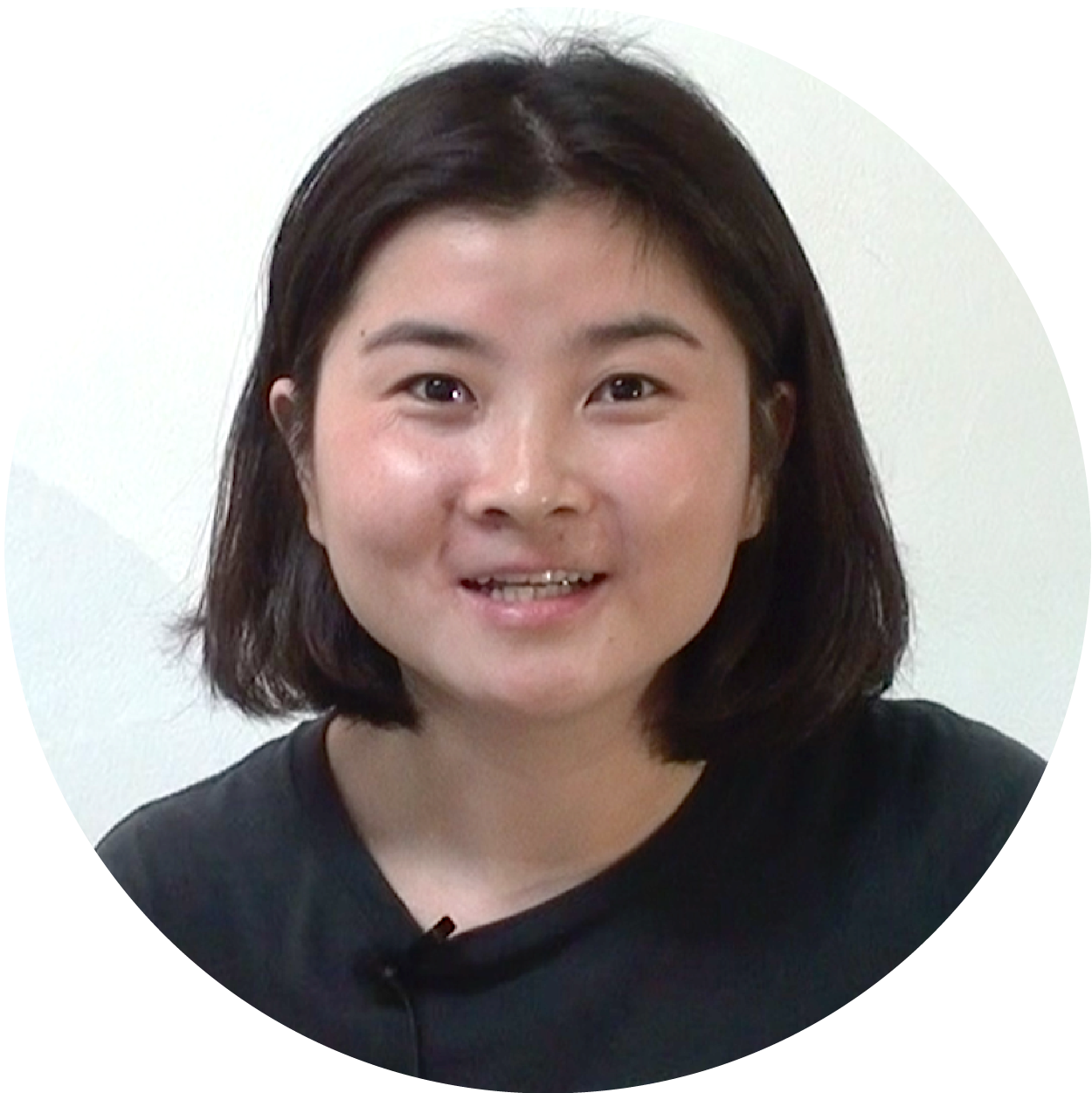 "I can say that this course is very effective in helping with all the main ideas for writing. Also, the materials cover all the ideas for each topic. Based on the material, I can practice after the course."
- Han Yee Li, China.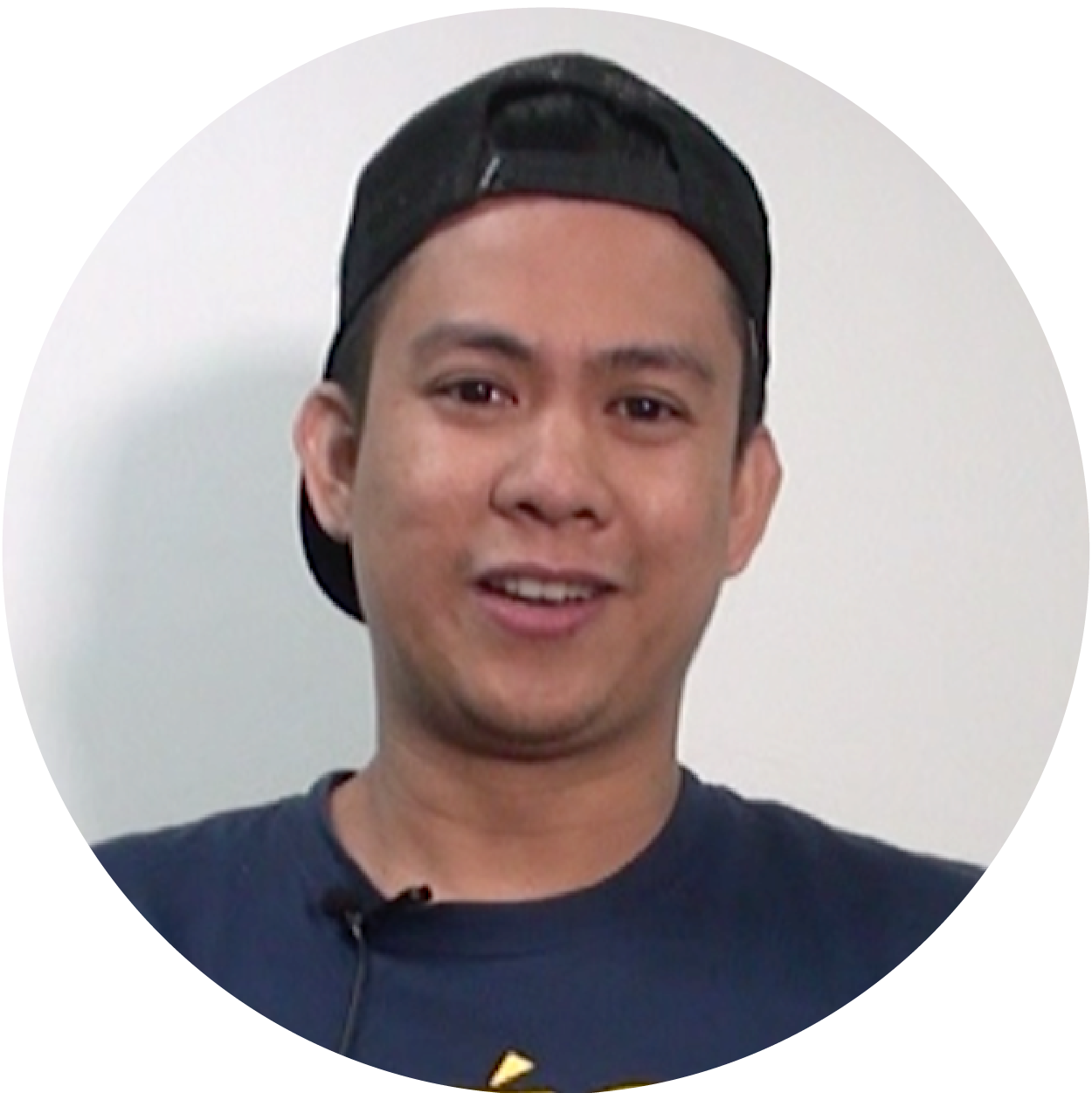 "I just completed the vocabulary course, and I'm so thankful that Jonathan provided us with new knowledge. I'm very thankful that I'm under him. He's a good teacher and a good friend, too! "
- Laurence Atordido, Registered Nurse, Philippines.
Course Materials
We offer tremendous value to our students, and our aim is to over-deliver what we promise to you. In this vocabulary course, you will receive these valuable resources in addition to our 12 vocabulary mind maps.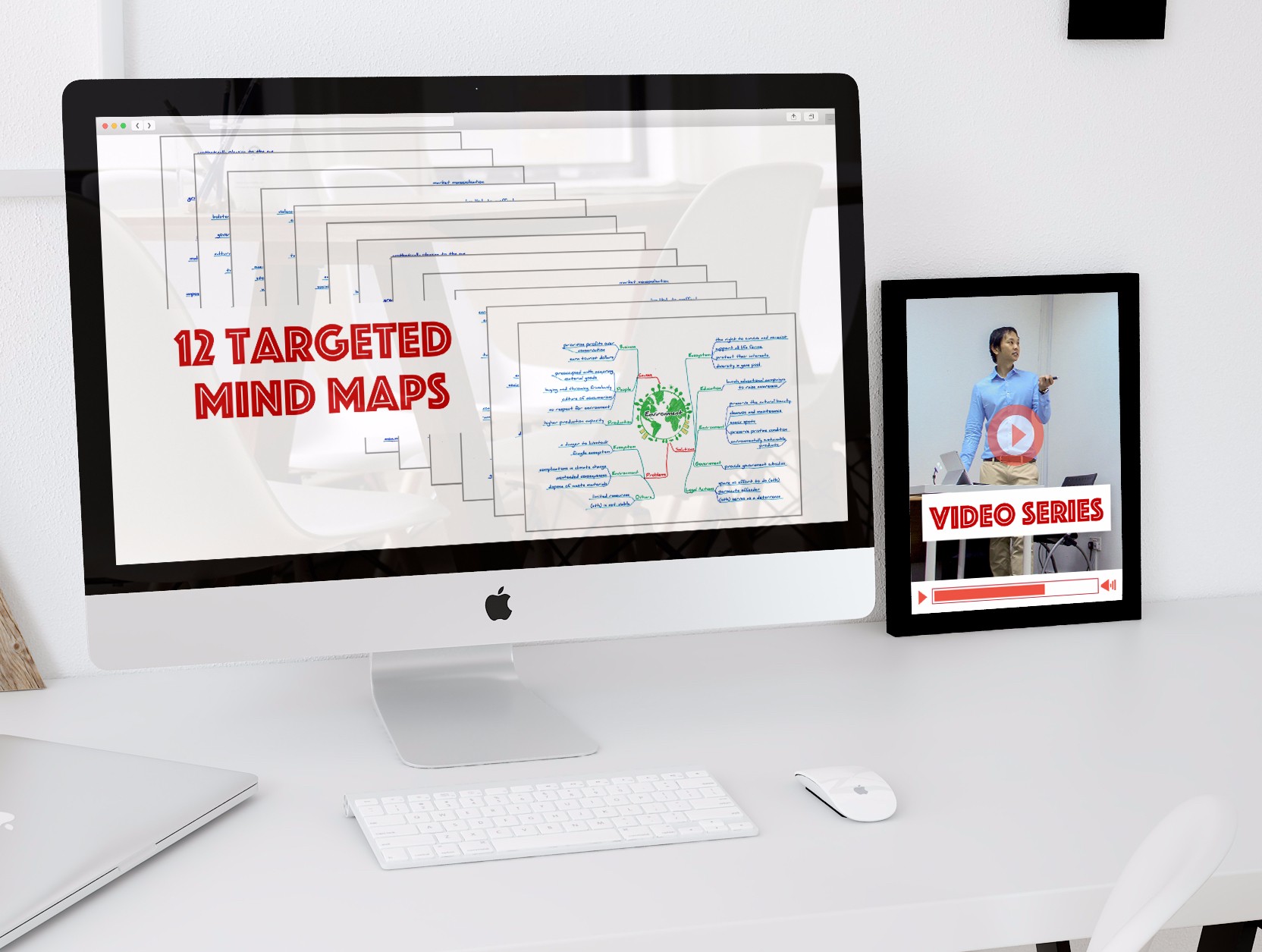 1) Video Training (160+ minutes in total)
Necessary Skills needed to improve your IELTS Vocabulary [4 videos]
Strategies to use the 12 mind maps effectively [6 videos]
Step-by-step writing process, from brainstorming, planning, developing ideas and writing full essay. [12 videos]

2) 12 Written Model Essays

Demonstrate how the phrases from every single one of the 12 mind maps can be used
Proof that the phrases are easy to use, and directly applicable to IELTS essay topics
Each model essay comes with a video training
Process of selecting the phrases, developing them into ideas, and writing them in an essay is shown
3) 7 Types of IELTS Essays

Application of lessons learned in my 4-week IELTS course
12 model essays cover all these 7 types of IELTS essay questions
Excellent opportunity for you to revisit these 7 types of IELTS questions
Completes your revision process
4) 12 High Quality, Printer-Ready Mind Maps
12 Mind Maps
High Quality PDF Files
Full Colour
Print-Ready for Your Immediate Use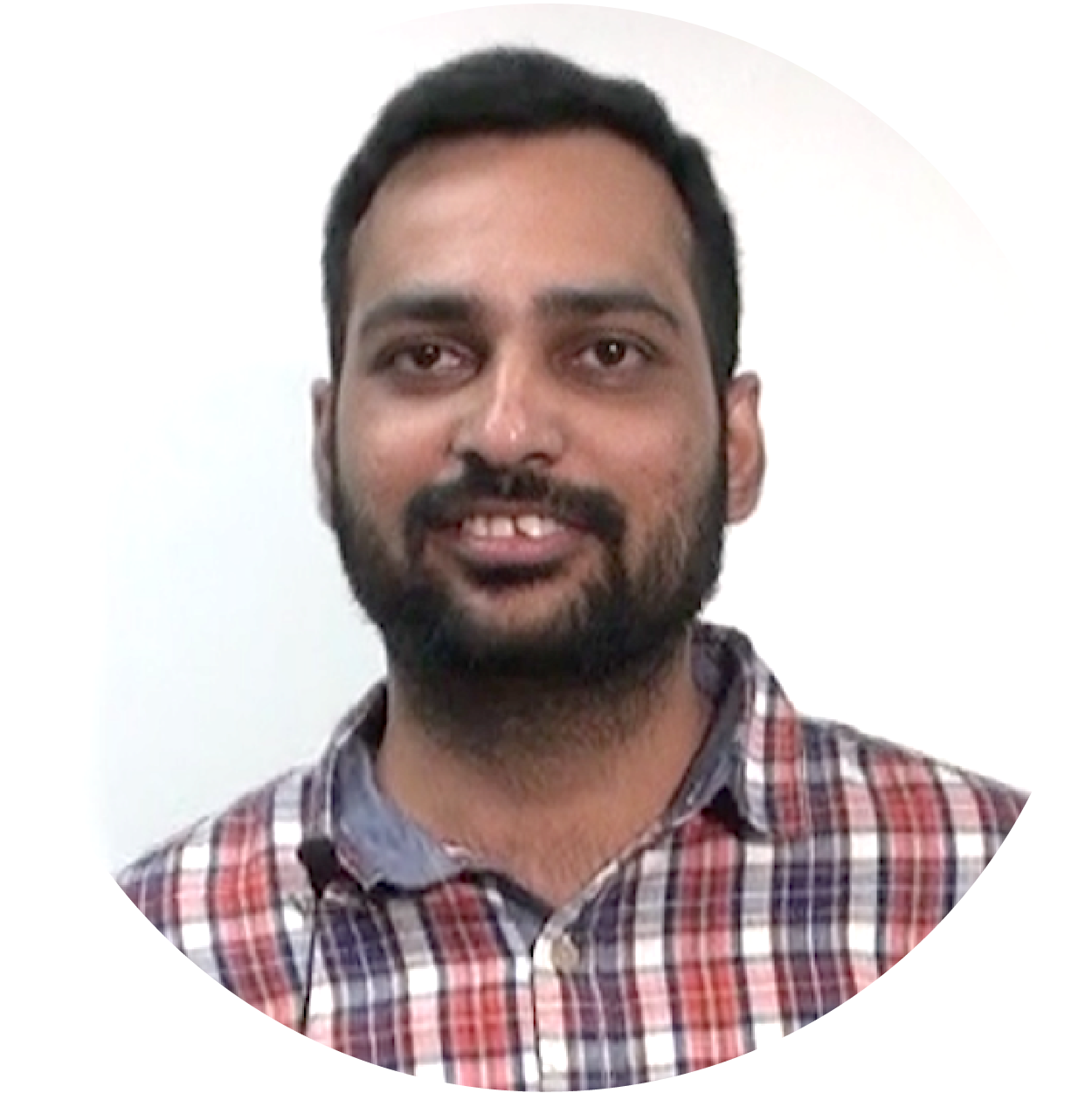 "This is a special vocabulary class. Before this class, I was confused about the specific topic-related vocabulary - which one to use, which not to use. After this class, I am now more confident and have a clear idea on what we need to use for the specific topic. This helps me to gain confidence!"
- Tharmin, Pipe Design Engineer, India.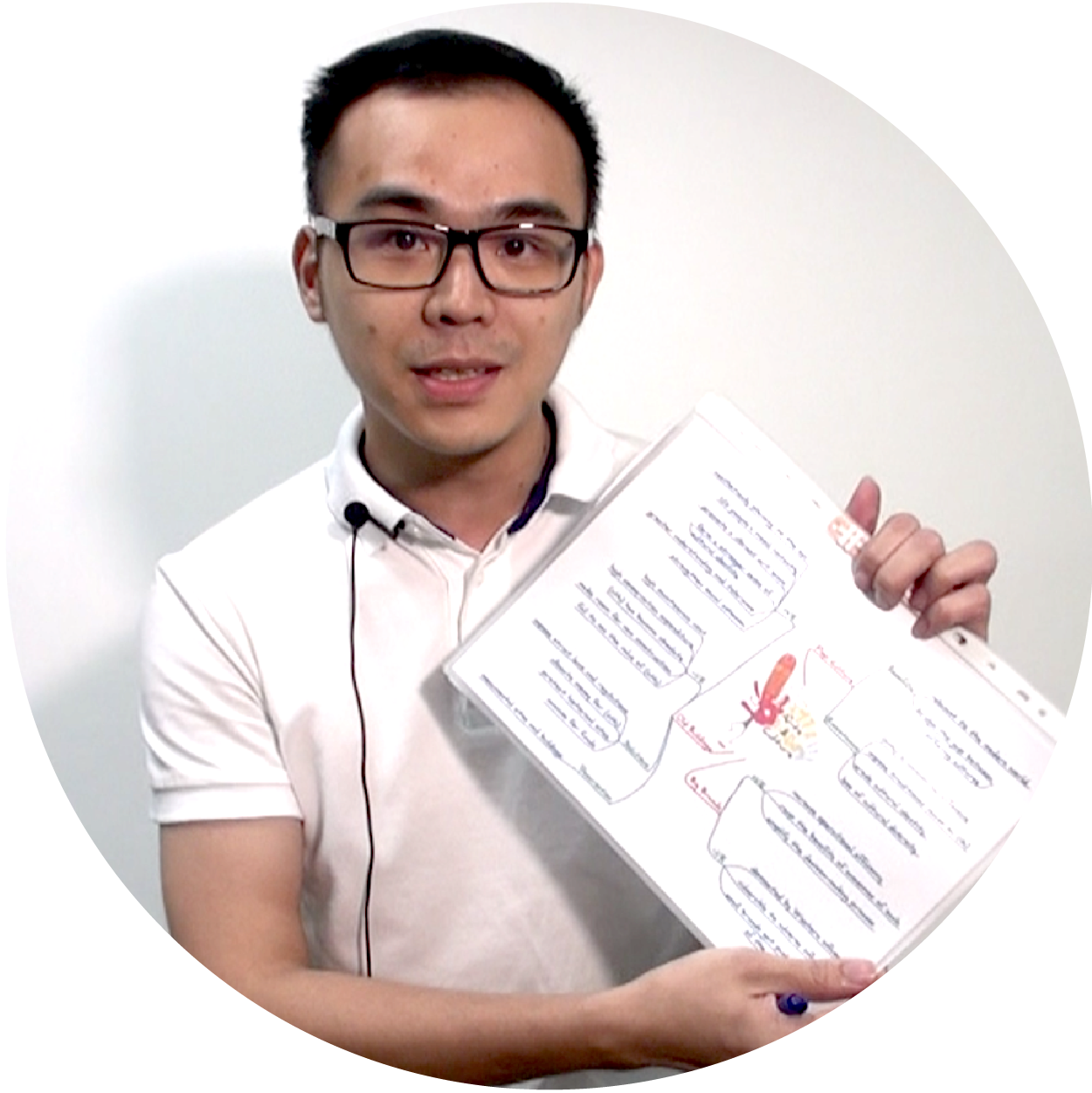 "The mind maps are really helpful in helping me to memorise all the main points and supporting points. They are all written here. Thank you Jonathan, all the best!"
- Kar Wai, Malaysian student.
Your Instructor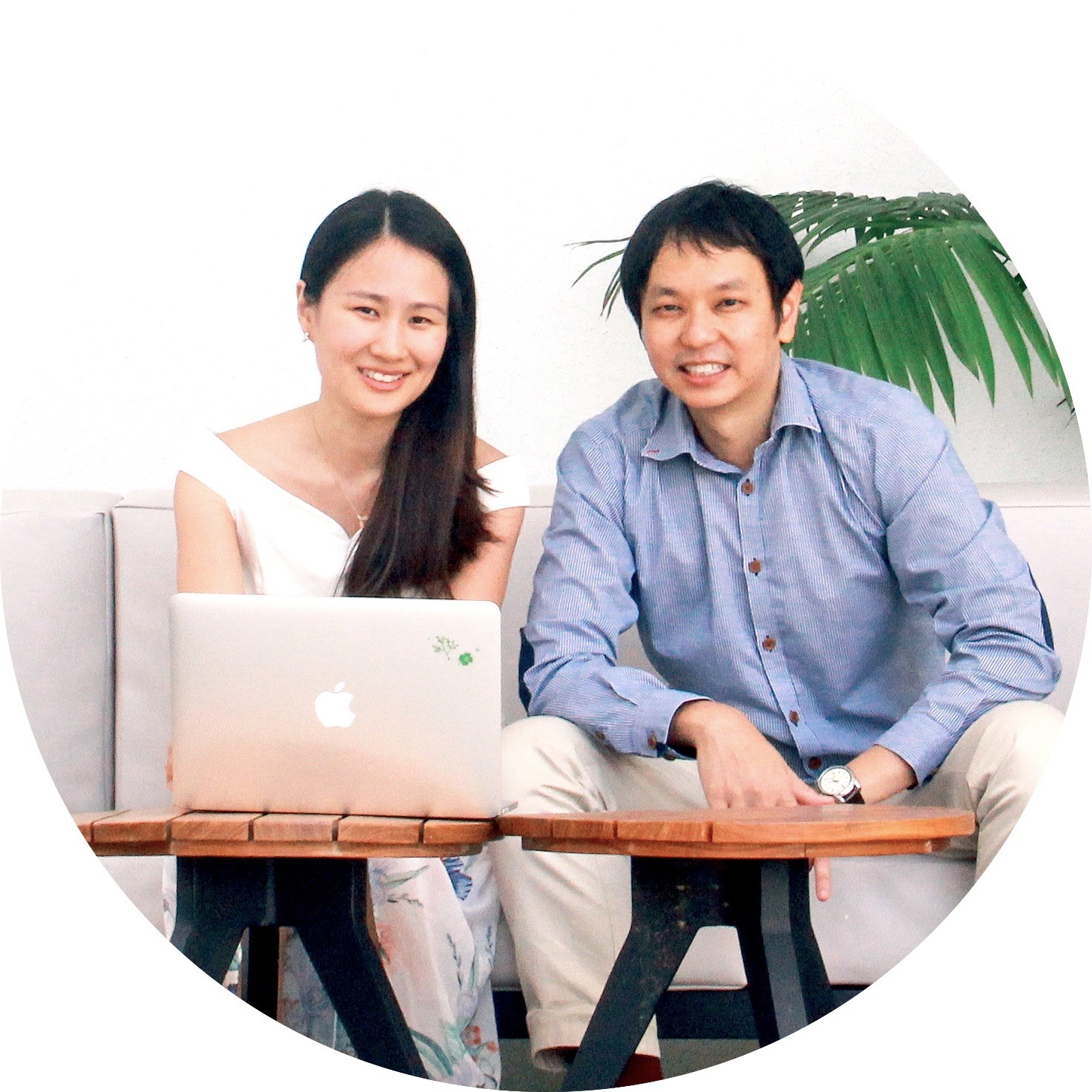 Jonathan Koh
(Main Author)
Jonathan specialises in preparing students for the IELTS examination, and he has taught over 900 students from more than 15 countries in the past 7 years.
He graduated from the University of New South Wales (Sydney), and has the University of Cambridge CELTA teaching qualification.
He is also the founder of IELTSUniversity.com, and is an active curriculum developer who specialises in the IELTS examination.
Esther
(Associate Author)
Frequently Asked Questions
When does the course start and finish?
The course starts now and never ends! It is a completely self-paced online course - you decide when you start and when you finish.
How long do I have access to the course?
How does lifetime access sound? After enrolling, you have unlimited access to this course for as long as you like - across any and all devices you own.
What if I don't have a credit card?
If you don't have a credit card, you can also make a bank transfer: POSB Savings 106-19934-5. Email us with your transaction number at
[email protected]
once you've made the payment and we will give you your login details.
How can I signup for this course?
Simple click the "Enroll Now" button, and make payment using your credit card. Once payment has been made, you will have immediate access to our IELTS Vocabulary Mastery course.
Is this online payment secure?
Absolutely! We use the Stripe payment gateway, which is a very secure gateway for online payments.
Want to contact us?
Since you're my student, you'd have my mobile number! Feel free to WhatsApp or call me at my number 9768 1054 if you have further questions.